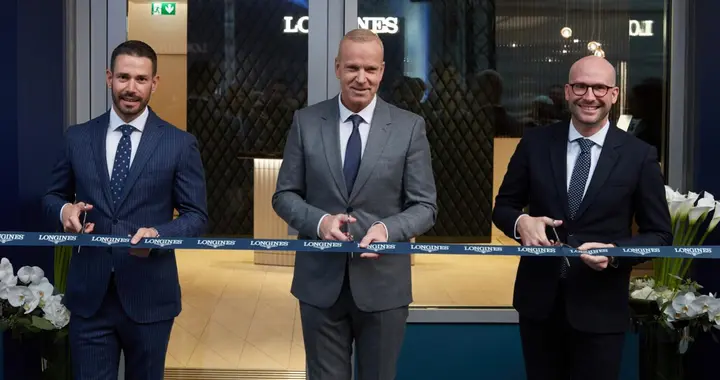 Longines opened a new boutique at Rue du Rhône 40, which is one of the most popular shopping streets in Switzerland. The boutique has been specially designed to show a complete range of products and a rich history. Customers are cordially invited to immerse themselves in the world of Longines and discover the diverse charms of the brand.
From the outside of the store, with the elegant and beautiful facade as the background, a series of carefully selected timepieces are displayed, highlighting the core value of the Feiyi Hourglass brand. Walking into the store, the clever use of different materials and colors creates a delicate and warm environment. Next, visitors can admire the iconic Longines models and feel the profound relationship and sincere enthusiasm between the brand and the world of equestrian sports or aviation.
The boutique has a special "collector corner" for antique watches, setting a precedent for Longines. Customers can appreciate and purchase ladies' and men's watches here. These watches have a history of more than 30 years or even longer, equipped with brand-made movements, and are in good condition. Each watch is meticulously restored by Longines' professional watchmakers, comes with a certificate of authenticity, and enjoys a two-year warranty. Buying an antique watch with genuine quality assurance is like wearing a piece of Longines history on your wrist.